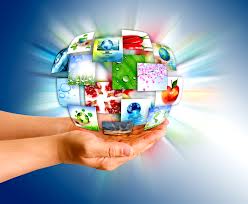 Possibilities of Internet marketing in Cochin
April 14, 2014|Posted in: SEO
Cochin has developed into a major hub of internet marketing technology. Internet usage has grown incredibly high and so is the competition to reach on top of search. More people use search engines for the purpose of finding information they want. Reaching on top of search engines with the help of an internet marketing company will help you bring a lot of search traffic to your website. 
An ideal internet marketing company will be working closely with clients to understand what exactly you need to turn a website a success among the market. Social media optimization and marketing can be effectively used to build a strong web presence for your brand. There are many organizations of internet marketing in India. Cedar Solutions became a leader in providing internet marketing and social media marketing by offering reliable and affordable IM services.  
our major internet marketing techniques includes

SEO (Search engine optimization)
SEO is a well known tool of website promotion and also used for increasing the ranking on a website in search engines. The SEO experts uses different techniques they use to make a website popular on search engines and attracts visitors. Chances are high that people get attracted towards those websites that rank higher the higher and visit them usually which eventually lead to increasing conversions for the company.
PPC (pay per click) 
Pay per click is an additional and easy source of traffic other than the conventional traffic from organic search. In PPC the publisher pay the search engines a certain amount to bring in traffic through searches. The site owner will have to pay each click on the paid link submitted on the search engines and the associated networks. PPC campaign company helps you to bring in visits and engagement from targeted audience. Experts of Cedar Solutions can lead your PPC campaigns and help you make effective use of your money by ensuring the ROI in your campaigns.

SMO(Social media optimization): 

Social media sites are used by a majority of peoples using the internet to communicate with each others and thus is having huge part of internet traffic. These social media sites can be used to increase the popularity of websites and or the brand itself. Building an active social presence will help the company to gain popularity and credibility over the market. We have specific strategies for managing the social media accounts of businesses which helps to brand a company online. 

Blogs for Internet marketing
Writing blogs about your business or product is also helpful in making your website popular and useful among those who are looking for your services. If you are successful to satisfy them by providing valuable contents and information these blogs will be able to provide you a wide range of possibilities. A blog also helps to create more leads and eventually lead to business conversions.
Cedar Solutions one of the leading Internet marketing company in Cochin have deep expertise in this field and this helps us to ensure better performance of our client website in every business category. We have an envious portfolio of working with clients who are the leaders of their market and our unique techniques of SEO and SMO played a vital role in making them so. Contact us to know how we did it and how we can do it for your business.